Brands That Trust Us





















"They are able to take care of things from beginning to end - barricade, installation and graphics. The company is a pleasure to work with."

"They just get it and they specialize in what they do and have it down to a science. This allows me to have no extra concerns and nothing to worry about."

"One stop shop, project management is exceptional, my favorite vendor. Quick to respond, knowledgeable, knows every mall situation."

"You guys make my life so much easier. Your project management efforts are always spot on and both your barricade and graphics teams do a really good job for Forever21. We are delighted to work with you. Keep up the great work!"

"They are a great company to work with and I would highly recommend them. Our account team has always been a pleasure to work with."

"Working with BRS became a real point of convenience as the barricade and installer comes from one company; this arrangement allows you to do the barricades and graphics in the same night."
"Before using BRS contractors build the barricade and we used another company to install the graphics. We selected Boston Retail Solutions because they do it all. It's been an excellent experience."

"Boston Retail Solutions is right there. This was not always possible - before too many different players handling small segments. BRS handles the entire process more quickly and it's seamless."

"They are an excellent partner - like an extension of who we are. We work together and they work with me, not against me."

"Team, I just wanted to take a moment this morning to thank you. Your work last night was very appreciated. The communication, the photos, and your execution were right on target! We appreciate the partnership."
"Thanks for your partnership, your dedication to moving quickly and helping us resolve the operational challenges (floods, resets, timeline changes, scope changes, etc) while moving at the speed of thought to allow us to move forward. Boston Barricade exceeded our expectations and were a great group of partner to collaborate with on this project."

Boston Barricades & Retail Solution Products
Having a partner like Boston Retail Solutions with a national footprint saves you valuable time & money by eliminating the need for multiple service providers.
Retail solutions that work for you.
Now more than ever, optimizing the branding potential and functionality of your retail spaces, from build-out through operation, separates you from your competition. You need a partner with in-depth industry expertise and the national presence to get the job done - On brand and On time. That's Boston Retail Solutions.
Simplify complex installations across multiple locations.
Meet critical deadlines and tight budgets.
Protect and elevate your brand.
The BRS Value
BRS will work with you to create custom, innovative solutions designed to meet the needs of each application. From design to construction to installation to teardown, we streamline the process and take the day-to-day details off your desk. With one call to BRS, you'll get it done.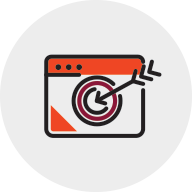 Single Source Simplicity
The BRS team includes design experts, project managers, and construction and installation crews throughout the country. Our grand format printers give us complete control over imaging quality to ensure that your branding is always seen in its best light.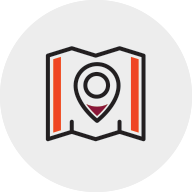 National Reach
Roll-outs in multiple locations? We're on it. With 19 locations across 14 states, BRS consistently executes challenging projects on a national scale. Our high-quality, branded enclosure solutions can be installed virtually overnight, anywhere in the country.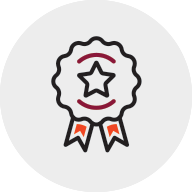 An Industry Leader, at Your Table
With BRS on your team, you immediately tap into 30 years of retail experience. Our longevity in the industry, breadth and depth of expertise, and an unmatched commitment to quality put strength on your side. We take care of you, your business, and your brand. The BRS Commitment
Our enduring commitment to excellence and customer care is reflected in our business culture and longstanding client relationships.
0
Our team members are invested in our company, and in your success.
0
Our Net Promoter Score®* of 89% signifies that our customers are loyal enthusiasts who will refer others and use us again.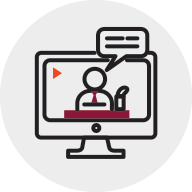 1. Connect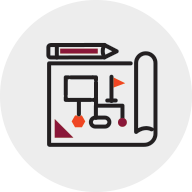 2. Create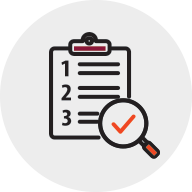 3. Complete
Let's connect and create impactful retail solutions.